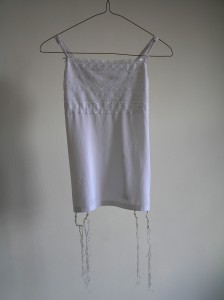 It's a given that every time I post about tzitzit here at The Shuckle, there is at least one comment from a woman who wants to wear or does wear tzitzit, but feels some degree of discomfort with idea.
So when I saw this post about making a ladies talit katan from Jen Taylor Friedman, fellow Jewschooler and the Soferet, I knew I had to refer y'all to it.
Jen refers back to a post by Danya Ruttenberg–also a Jewschooler–on the topic and adds some typically pretty flourishes to the topic: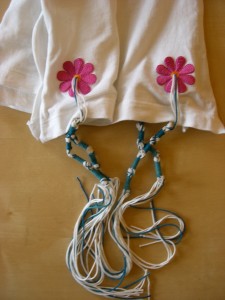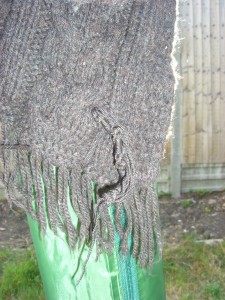 On a slightly related note, my good friend Tal–who I haven't seen in ages, but will be seeing at Limmud NY 2011, which, if you're not already registered for, you should be–used to wear multi-colored tzitzit that he custom ordered online.