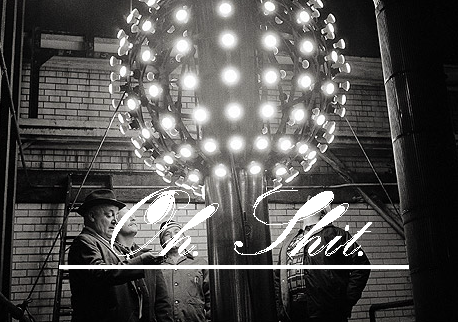 In an ideal world, the first day of January would be meaningless to me. In an ideal world, I would have a hard time remembering what order the Gregorian months go in. Instead, the first of January is an important date year in and year out and I can't for the life of me remember what order the Jewish months go in. So here we are, on the 22nd of Tevet and the 31st of December on the cusp of a new Gregorian year. What a year.
365 days ago I think I was truly a happier person. I was in Israel, for one thing. I had a girlfriend, for another thing. Since then, I have come back to the United States, gotten dumped, graduated high school, worked at Kutz, composed four and half drafts of a siddur (I'm on draft five as of now), made a grandiose claim that I'm not returning to Kutz in 2008 (which is looking more diminishingly true every day), moved my life all the way across America to New Jersey to go to college, and somehow, against all odds, passed four college classes.
That girlfriend I mentioned weighs on me still. I spent the first half of the semester at school pretty damn depressed and blaming it on her. I know, intellectually, that my current situation is not really due to her. I'm depressed about something else and I don't know what. Emotionally, however, I want to place blame where it isn't deserved. Whatever nonsense I may have told some of you about being over her or about not blaming her is probably a lie. My goal is to get to a place where she doesn't weigh on me all the damn time and to stop blaming things that go wrong her. It's not fair to her.
So. My New Year's Resolution: Get back to life, get back to reality, and push this nonsense out of my head.
Shanah tovah. Again. But in English. So happy new year. Whatever.